Homeowner's Insurance
Homeowner's Insurance in Venice, Florida can be a tricky product to purchase, but it doesn't have to be. With several factors effecting your policy and premium; proximity to the Gulf of Mexico, the year your home was built, and the fact that Florida is prone to hurricane exposure,  all play an important role in your homeowner's insurance policy.
Pinkerton Insurance can help you find the best homeowner's insurance policy in Venice, Florida as well as any of the surrounding cities and or counties. With homeowner's insurance rates on the rise in the state of Florida, shopping your insurance for the best possible price now-a-days is an absolute must. Let one of our experienced agents help you obtain the most affordable homeowner's insurance without sacrificing your coverage. We work with several different homeowner's insurance carriers to make sure you have the best product available for your unique situation.
So stop in, give us a call or send us an e-mail to start working with an agent today!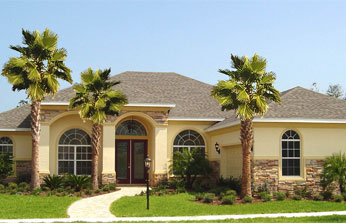 Get Your Homeowner's Insurance Quote Now
Several factors make up your premium when purchasing Homeowner's Insurance in Venice, Florida. Here are just a few of them.
Distance to water
Type of roof (hip, gable, other)
Roof material (shingles, tile etc)
Construction type (masonry, frame)
Age of home
Updates performed (Electrical, Roof, HVAC, Plumbing)
Window protection
Here are a few questions to ask your agent when purchasing Homeowner's Insurance in Venice, Florida.
What is my maximum out of pocket exposure with my homeowner's insurance in the event of a catastrophe?
What areas can we reduce coverage to potentially save on premium?
I have a pool screen enclosure, is this covered in the event of a named storm?
Is my personal property at an adequate level in the event of a homeowner's insurance claim?
What does the other structures portion of my policy cover? Is this number adequate and/or necessary for my situation?
What can I do to lower the cost of my homeowner's insurance?
There are a few things you can do to help reduce the cost of your premium on your homeowner's insurance. Here are a few suggestions.

The easiest and quickest way is to change your deductibles. By increasing your risk, carriers will offset their premiums.
If your house was built before 2004, make sure you have a wind mitigation inspection completed on the home.
Shop your policy at renewal. The insurance companies matrices change, and new carriers come into the market all the time. There's a possibility that you may be the perfect situation a different company is looking for.
If possible, pay your premium on an annual basis. While this wont effect the policy premium, it will save you service fees throughout the year.